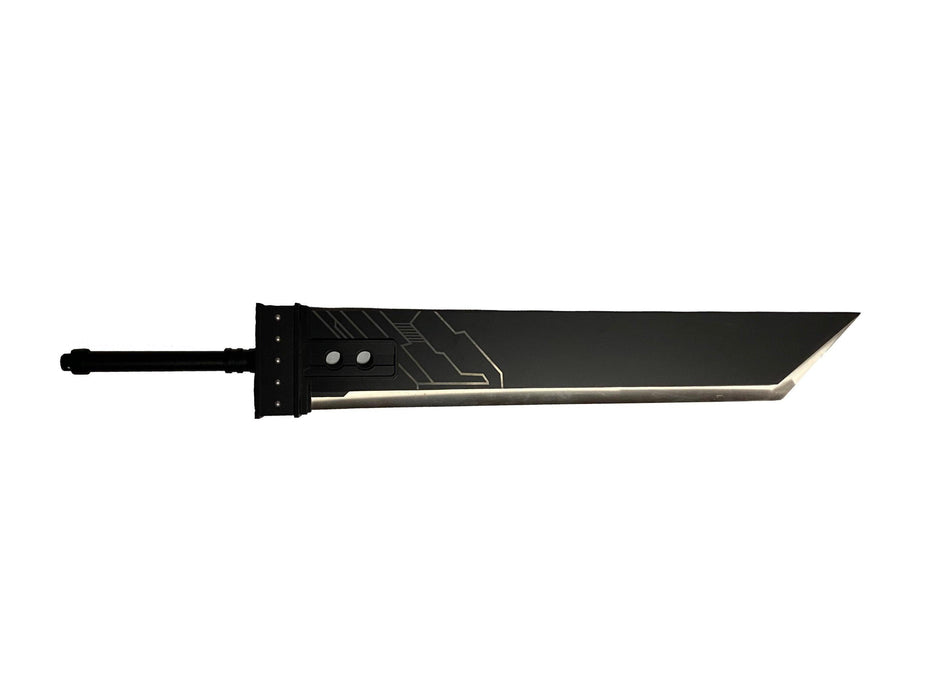 FF 55" Giant Metal Fantasy Sword
Sale
Sale
Original price
$369.99 CAD
Original price
$369.99 CAD
-
Original price
$369.99 CAD
Original price
$369.99 CAD
Current price
$299.99 CAD
$299.99 CAD
-
$299.99 CAD
Current price
$299.99 CAD
Description:
This is an eye catching sword. The Real Thing! Made from thick heavy stainless steel metal in a full tang construction. This sword is ready to turn heads at conventions and become the center piece of your sword collection.
Specifications:
Overall Length: 55 Inches
Blade Width: 7 Inches
Blade Length: 40 Inches
Blade Material: 440 Stainless Steel
Overall Weight: Approximately 16 lbs.