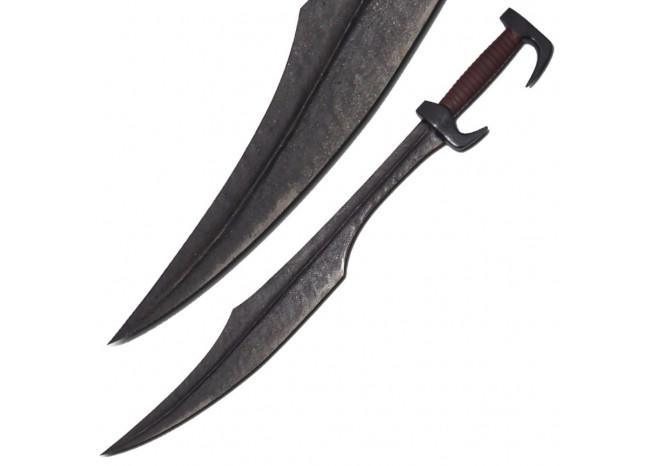 Greek Spartan Warrior Sword
Sale
Sale
Original price
$149.99 CAD
-
Original price
$149.99 CAD
$149.99 CAD
-
$149.99 CAD
Current price
$149.99 CAD
Description:
Hand forged from carbon steel and featuring a blackened antique finish for a battle-worn appearance, the blade comes with a noticeable edge but can be sharpened even further if desired. Strong and sturdy at 34 inches overall in length, the sword has a 26 inch long blade and is very thick. The 8 inch leather wrapped handle is contoured and surrounded by the distinctive extended guard and pommel which are solid iron.
Specifications:
Overall Length: 34 Inches
Blade: 26 Inches
Handle: 8 Inches
Handle Material: Cast Iron with Brown Leather wrap.
Includes: Authentic blackened antique finish