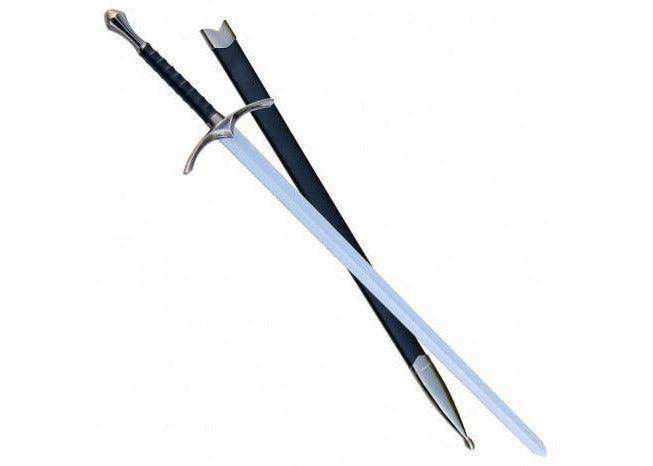 Replica Glamdring Gandalf Sword with Black Scabbard
Sale
Sale
Original price
$179.99 CAD
-
Original price
$179.99 CAD
$179.99 CAD
-
$179.99 CAD
Current price
$179.99 CAD
Description:
Replica of Glamdring sword, owner Gandalf in the movie Lord of the Rings and Hobbit. The inscription of Elven runes in the crossguard means "Turgon" (or King of Gondolin).
Specifications:
Overall: 42" length with scabbard, die casting, pointed but unsharpened;
Blade: Stainless steel, mirror finish with a deep fuller on both sides, 27 inches long, 1.5" wide;
Handle: Black leather wrapped silver metal handle with bent cross guard and pommel cap;
Scabbard: Black leather wrapped metal with brushed silver fittings.
The inscription of Elven runes in the crossguard means "Turgon" (or King of Gondolin);