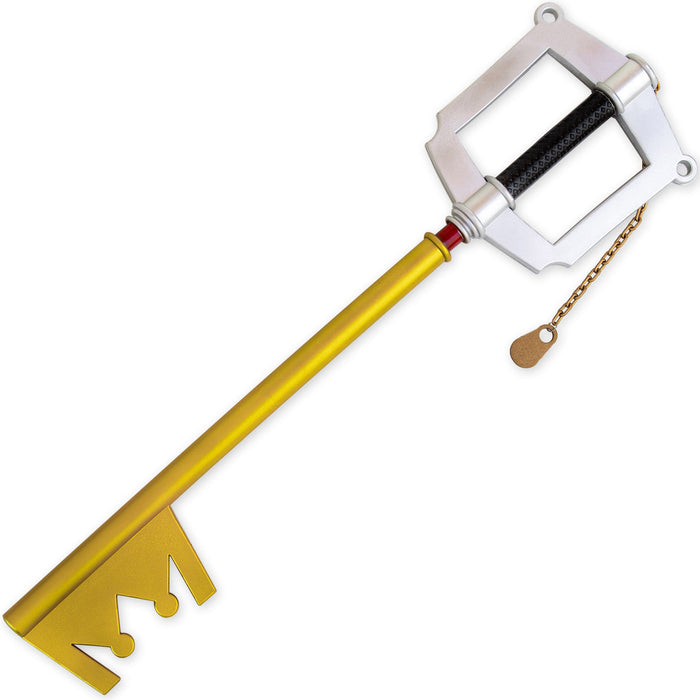 The Legendary Foam Key Blade Majestic Replica from Kingdom of Hearts
Sale
Sale
Original price
$49.99 CAD
-
Original price
$49.99 CAD
Description:
Embark on an epic adventure straight out of your favorite video game with our remarkable foam version of the Kingdom Hearts Keyblade, inspired by the iconic golden version. Immerse yourself in the fantastical realm of Kingdom Hearts as you wield this meticulously crafted foam sword, designed to capture the essence of the original Keyblade. Unleash your inner hero and wield the power of the Keyblade with this exquisite foam replica. Relive cherished Kingdom Hearts moments or create new ones as you embark on your own extraordinary adventures. Immerse yourself in the enchanting world of Kingdom Hearts and let this remarkable foam Keyblade become an emblem of your passion for the game.
Specifications:
Authentic Design: Faithfully recreated, this foam Keyblade replicates the iconic golden version from Kingdom Hearts. Every intricate detail, from the key-shaped blade to the decorative handle, reflects the awe-inspiring design of the in-game weapon.
Impressive Size: Standing at an impressive length of 34 inches, this foam Keyblade provides an authentic feel and captures the essence of the original weapon. Its size makes it a striking display piece and a perfect companion for cosplay events.
Durable Construction: Built to withstand the rigors of cosplay and imaginative play, the Keyblade features a sturdy fiberglass core and resilient hard foam. This combination ensures durability and safety without compromising on the overall aesthetic.
Meticulous Hand-Painted Finish: The foam Keyblade is meticulously hand-painted in captivating gold and silver finishes, mirroring the awe-inspiring design of the in-game weapon. The attention to detail in the painting process adds a touch of grandeur to this remarkable replica.
Versatile Display and Play Options: Whether you choose to proudly display it as a centerpiece in your collection or wield it during cosplay events and imaginative play, this foam Keyblade is designed to fulfill both purposes. Its lightweight construction allows for easy handling and hours of enjoyable gameplay.